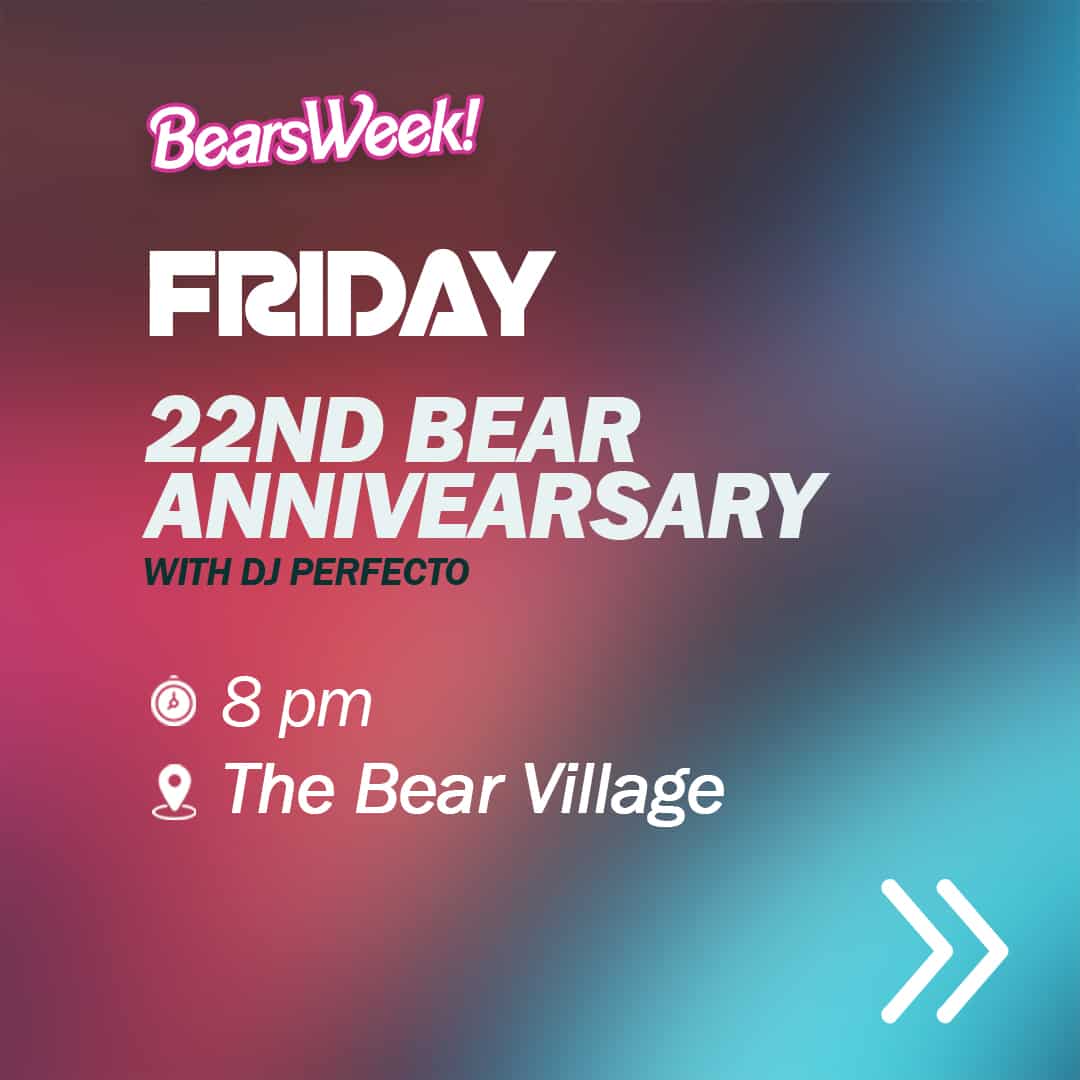 🎉 BEAR ANNIVERSARY –  Elevate Your Sitges Bear Week with a Splash of VIP Glam! 🎉
22nd Bear Annivearsary Night | DJ Perfecto
Calling all fabulous bears! The ultimate Sitges Bear Week experience is here! Why be just a part of the crowd when you can reign supreme in our exclusive Bear Village VIP Zone? Located right on the majestic seafront, our VIP Zone is THE place to be every night from 9 pm till the wee hours. And guess what? Tickets are as scarce as a unicorn! So, here's your cue to act fast or live with FOMO. 🐻✨
Your Daily VIP Pass Gets You:
ONE DAY ACCESS
Relax on an elevated platform, sipping your drink while soaking in unmatched views of the Mediterranean. Ah, the good life!
1 complimentary drink ticket
Zip through with a rapid service at our special VIP bar – no more waiting games!
Enjoy the luxury of personal waiter service.
Get hosted by our scorching hot bear host. Oh la la!
Groove with the beat! Enjoy direct access to the DJ Zone.
Step into private bathrooms directly from the VIP Zone – no more wandering around!
Spice things up as you mix and mingle with the irresistibly sexy bear gogos.